6 Inspiring Women Share their Advice for Girls and Young Women in STEM
March 8, 2021
When women have equal opportunities to pursue and thrive in STEM careers, everyone benefits. Studies have shown that bridging the gender gap is vital to economic growth and societal cohesion. The more diverse voices we bring to the table, the more innovative and creative our world becomes.
Although women continue to be underrepresented in STEM, their achievements and contributions in these fields are undeniable. We want to recognize some women who have been breaking down barriers and paving the way for young women and girls in STEM for years. And no, they don't wear capes, they make the world better with everyday tools like computers, microscopes and compasses!
Here are six leaders in STEM and their advice to the future generation of women in STEM.
I have been working in the energy industry for over 20 years and joined Suncor in 2019 where I currently am the Vice-President of Environment, Health & Safety. Previously, I worked in various leadership roles covering engineering, safety, environment and regulatory affairs, joint venture management, and development. Finally, before joining Shell, I worked as a drilling engineer and rig supervisor with various companies worldwide in Canada, Australia, France, and Algeria. I hold an MBA from Harvard and a Bachelor in Mechanical Engineering from McGill. Me, my husband and our two daughters, live in Calgary. I am passionate about community service and serve on several Boards including the National Academies of Sciences, Gulf Research Program, True School, and the Suncor Energy Foundation.
My advice for girls and young women is to think about your career as a journey that is full of choices. There is no one decision that will set your path forever. If you make a decision that you later question or you end up on a different path than intended, there will be opportunities to adjust—your journey will never be linear.
Deanna Burgart P.Eng, CET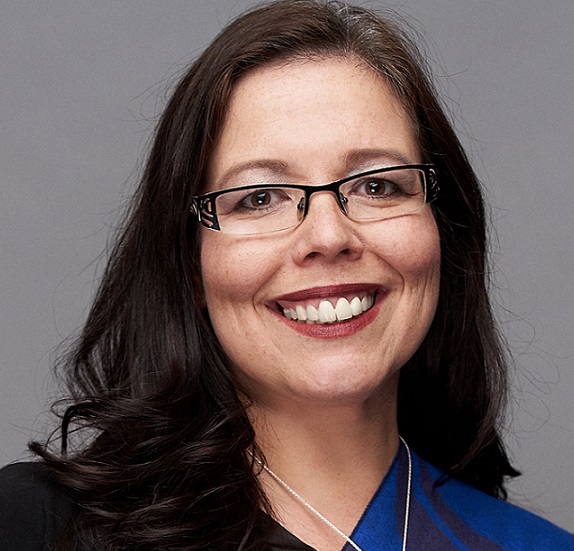 I am an Indigenous engineer (Indigeneer) passionate about creating culturally safe spaces for Indigenous perspectives into engineering. After 20 years in the energy industry, I joined the University of Calgary as Teaching Chair focused on weaving Indigenous Perspectives in Engineering. I also serve on the Board of the American Indian Science and Engineering Society (AISES), the Board of Contemporary Calgary Arts and several Indigenous advisory groups across Turtle Island. I am a proud Kokum (grandma) and mom to three children ages 26, 16 and 9 and live in Treaty 7 territory with my husband, Jonathan, and our 70 lb Australian-Shephard Poodle cross, Schrödinger.
My advice to a young woman or girl wanting to pursue a career in STEM would be that you belong wherever you are called, the first step is realizing that you have value and purpose to bring. Science, technology, engineering and mathematics (STEM) needs dreamers, artists, creators, visionaries, connectors, and diverse minds. We need your unique brilliance. Seek out a mentor, see your value and mentor them too!
My name is Carolina Sola, and I work at Finning as a Project Manager. Many of my projects are dedicated to developing insight from large mining equipment data. I began this role a year and a half ago, after returning from maternity leave. I've been working with Finning for 9.5 years and I've held positions including Marketing Product Manager and IT Business Analysis. I completed my undergraduate studies in Industrial Engineering at the Universidad Federico Santa Maria in Chile and I did a Master of Science in Chemical Engineering at the University of Alberta. It is my broad background that got me to where I am today.
My advice to all young women and girls wanting to pursue a STEM career is to trust yourself and embrace your uniqueness. Nowadays, innovation is critical in all industries, and you can only achieve it through diversity. We need people with different backgrounds, experiences, and perspectives. Don't be afraid to bring it on!
I am the Founder and Executive Director of Toronto Womxn in Data Science, an organization that holds an annual conference that demonstrates the broad applications of data science across different industries and sheds light on the career journeys of womxn in data science. Everyone is invited to participate in the conference, which features exclusively female-identified speakers. I am also an analytics professional currently working as a Manager of Data Analytics at HomeStars. I advocate for diversity and inclusion in STEM and for building diverse talent pipelines for data science and other advanced technology fields.
My advice to young women and girls considering a career in STEM would be to not count yourself out before the game has started. There's so much growth for you beyond your comfort zone and also so many resources available to you to succeed in this digital world. All the fun is in the non traditional path.
I have taken a few twists and turns to get to today, not the least of which is arriving in Canada as an immigrant, a teenager from a broken family, who had to integrate into a new culture, learn a new language, and make new friends. I went to a high school in what was then one of the worst neighbourhoods in Toronto (Jane and Finch). There were plenty of barriers, and plenty of people who told me what I could not achieve or be. Despite all the odds against me, but with determination and a goal in mind, I went after what I believed in. Today, I am an Electrical Engineering Advisor for Imperial's Regional Projects Organization, looking forward to exciting work and a promising future ahead.
My advice to young women and girls considering a career in STEM would be that we have all read about the achievements of the few women before us that have made significant accomplishments in the scientific fields. Yet it is only a small subset of what is possible. Go after your dreams, and ignore "the noise". YOU are possible.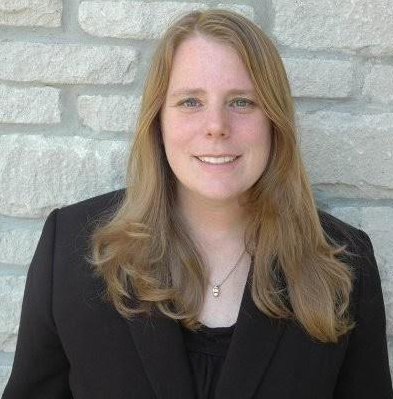 In my capacity as the Senior Vice President of IT at Rogers Communications I am responsible for all IT systems and delivery, along with shared services for IT platforms, cloud, data, and enterprise architecture. As a senior technology leader, I have a proven track record of delivering outstanding results and building high functioning teams. Prior to Rogers, I have held executive level roles in technology in North America and Europe with companies including Amdocs, Bridgewater Systems, NewStep Networks, MetaSolv Software and Newbridge Networks. She received an MBA from University of Surrey in the UK.
My advice to young women and girls considering a career in STEM would be don't be intimidated. Be curious and challenge yourself to find your passion. The most rewarding experiences are often those that are the most challenging. Technology is constantly evolving and changing, and the key to achieving success is to stay curious, love what you do, and seek out challenges that will keep you energized, motivated and excited about what you are doing.
Actua recognizes girls and women as anyone who feels a sense of belonging in a female-identified environment, including to girls, women, trans, femmes and non-binary youth.